Instructors
Our instructors go out of their way to lead our field of medicine to its next level.
Our Instructors
Teachers With Vision
From published authors to busy practitioners, our instructors offer a wide array of clinical wisdom to share. They have intentionally distilled their most effective practices so you can master your practice and empower your patients.
Amy Hazard, L.Ac.
Amy Hazard is a life-long resident of Santa Barbara. She was born and raised in Santa Barbara on the Gaviota Coast in the Santa Ynez Mountains surrounded by oak forests and sagebrush. Her passion for herbal therapy includes a lifelong study of native plant medicine, commencing in the cataloging of Santa Barbara's native medicinals into a Chinese medicine materia medica, mentored by Peter Holmes, L.Ac. Amy incorporates native and naturalized plant herbs, essential oils, and hydrosols into her acupuncture and bodywork treatments. Grasshopper asks Amy: What is your favorite herb? My favorite herb is definitely California mugwort, Artemisia douglasiana. It alters the brain waves in a unique and unparalleled way to allow for peace and relaxation.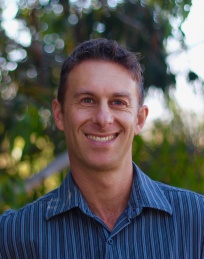 Brian Falk Ph.D., L.Ac.
Brian holds a Master's Degree in Chinese Medicine from Five Branches University in Santa Cruz. He also earned a PhD in Somatic Depth Psychology from Pacifica Graduate University. Brian has integrated his formal education with extensive travel abroad. He worked in the hospitals in Hang Zhou, China, where he was exposed to pediatric massage, herbal treatment for stroke patients, and advanced acupuncture techniques. He ran a Chinese medical clinic on the Caribbean Princess cruise lines, treating people from around the world. Extended time in Brazil, New Zealand, Japan, and Europe has given Brian a rich cultural education that has allowed him to connect with various types of people and life situations. In addition to running his medical clinic in Carpinteria, he is a teacher and writer, with an intention to spread Wisdom traditions for the benefit of humanity and Nature. Grasshopper asks Brian: What is your favorite acupuncture point and why? My favorite acupuncture point (over the last few years!) is Small Intestine 11 (Tian zong). Heavenly Gathering or Heavenly Ancestor. This point carries an enormous amount of Qi, opens up the whole shoulder, arm, and neck, and unblocks held emotions, especially those related to one's family and close relationships.
Geoffrey Gray, DPT
Geoff Gray holds a Doctorate in Physical Therapy (Simmons '03) with a focus in manual therapy and leg biomechanics. He has over 10 years of experience as a PT and is partner at Elite Performance and Rehabilitation in Santa Barbara, CA. Geoff also owns a biomechanical research company called Heeluxe. He created his first marketable heel insert in April 2010, and has since been approached by several athletic brands — New Balance, Teva and Deckers — to research and design footwear that optimizes foot and leg function and comfort.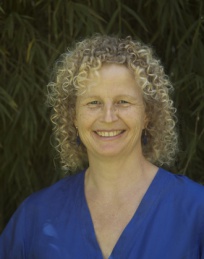 Holly Guzman, OMD L.Ac.
Holly Guzman has consistently practiced and taught Chinese Medicine since 1983. Since those early days she has been faculty at Five Branches University in Santa Cruz, and a regular presenter at conferences around the country. She is the mother of three, and the grandmother of many. The gentle art of Shoni Shin (children's acupuncture) was taught to her in Kyoto in 1987, and she continues to use and teach this, mixing it with experience, herbalism, and whatever is practical for kid's health.
Jason Luban, L.Ac.
Jason Luban, MS, LAc, is a California-licensed acupuncturist and NCCAOM Diplomate. Jason has a background in integrating advanced communications, neurolinguistic programming, and hypnosis into medical practice in order to improve doctor-patient communication and speed the process of symptom relief. He created and ran a private acupuncture practice in the Bay Area for 30 years, was the Founder of Trigram Software (makers of AcuBase), and has been published in the California Journal of Oriental Medicine and Acupuncture Today. Jason has since sold his practice and resides in the white hills of Spain with his wife. Because of his business development background, and his successful sale of his acupuncture practice, Jason has now created Selling A Practice, where he consults with and guides health practitioners with tools and resources, looking to sell their businesses.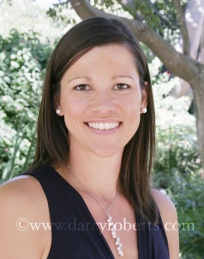 Karen Christensen, L.Ac.
Karen earned her Masters degree at the Santa Barbara College of Oriental Medicine in 2006, she is board certified in acupuncture and herbal medicine by the California Acupuncture Board, National Certification Commission for Acupuncture and Oriental Medicine, and the State of Colorado. For most of her career, she has worked with patients suffering from chronic neurological, immunological, and hormonal conditions. She has specialized training in neurological rehabilitation and cancer therapy in both children and adults, as well as hormone balancing and stress related health issues. She has also specialized in nutritional therapy for the past 10+ years. Karen has worked in a variety of integrated clinics amongst medical doctors, chiropractors, naturopathic physicians, and nurses. She combines a solid Chinese medical foundation with an integrative approach, using her knowledge of nutrition, lab testing, and supplements to benefit her patients. She lives with her husband and two children in Colorado. Grasshopper asked Karen: What is your favorite herbal formula and why? "My favorite herbal formula is Gan Mai Da Zao Tang. Simple, yes. And that is why I love it. So many patients come into my office with a long list of supplements, herbs, and medications that they are currently taking. I have seen the simplicity of this Rx help to shift patients in a positive direction without adding yet more complex pharmacology to their systems. Sometimes even in medicine, less is more."
Karla Huizar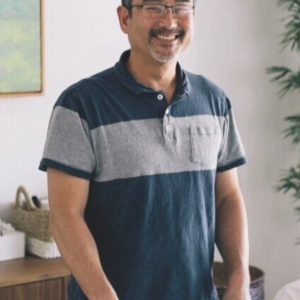 Kenneth Luke MS, ATC, L.Ac.
Kenneth is a licensed acupuncturist who specializes in orthopedic and sports medicine. His patients include elite and professional athletes, weekend warriors, and anyone whose daily activities of work, exercise, recreation or hobbies are affected by injury. As an Athletic Trainer, certified by the National Athletic Trainer's Association Board of Certification, Kenneth has thirty years of experience working with patients in physical therapy clinics, overseeing high school and college sports medicine programs, and as a member of the medical staff of many professional and United States Olympic teams. Kenneth completed graduate studies in Traditional Oriental Medicine and earned his acupuncture license in 2000. He combines the art, knowledge and techniques passed down from eastern traditional medicine with western modern orthopedic medicine to create an integrated and holistic style of treatment. This unique combination of skills has proven to be effective for his patients and provided opportunities for him to teach on the faculty of Pacific College of Oriental Medicine in San Diego, to present courses at conferences around the US and Canada, and to continue to work with professional and Olympic teams and athletes. Before moving to Santa Barbara, Kenneth has had successful private practices in San Diego, Oakland, Sonoma and Marin. Kenneth specializes in: Orthopedics & Sports Medicine Grasshopper asks Ken: What is your favorite Chinese herbal formula? "Cong Chi Tang. It is the antithesis to Western pharmaceutical medicine. It is simple and it is food, and it is very effective."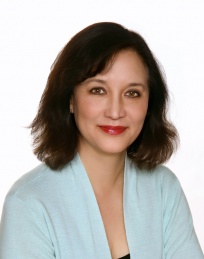 Lillian Pearl Bridges
Lillian Pearl Bridges is the world's leading authority on Face Reading and Facial Diagnosis. She is credited for reawakening Chinese Medicine to this body of ancient knowledge and introducing it to Western Medicine and Business. She has taught to Complimentary and Allopathic Doctors, Acupuncturists and other Natural Health Practitioners, CEO's and Executive Management Teams around the world. Lillian is the founder of The Lotus Institute, Inc. and The Lotus Institute Press based in Seattle and trains students in her comprehensive Master Face Reading Certification Program. She has over 25 years experience as a featured speaker at international conferences and symposiums. She is a lineage holder from a long line of Master Chinese practitioners in her Chien Family and received her degree in Psychology from UCLA. She is the author of Face Reading in Chinese Medicine, 2nd Edition.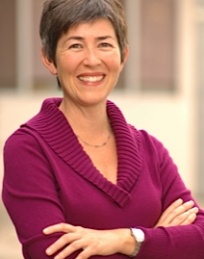 Lori Guynes
Lori Guynes first came to Santa Barbara in 1986 to complete her BA in Women's Studies and Sociology at UCSB. In 2000, she received her Masters degree from the Santa Barbara College of Oriental Medicine where she also served on the faculty. Around that time, she also received training as a doula (labor assistant). In her Chinese medical practice, Lori focuses on fertility enhancement and pregnancy care, utilizing gentle acupuncture, lifestyle and nutritional counseling, and herbal medicine. When not in the office, she's most likely to be found on the yoga mat, hiking in the Santa Barbara foothills, or tending to her garden. Grasshopper asks Lori: What is your favorite herb, formula, or acupuncture point and why? As a practitioner who is often surrounded by sick folks, I must say I really appreciate the formula Gan Mao Ling for keeping well! I also love Curing Pills. Fun to share them with family and friends and see how pleased they are with their effectiveness.
Michael Gaeta
Dr Michael Gaeta is a visionary educator, clinician and writer in the field of natural healthcare. He holds licenses in acupuncture, dietetics-nutrition and massage therapy, and is a doctor of acupuncture in Rhode Island. Michael earned his master's degree in acupuncture from the New York College of Health Professions, where he was a faculty member for ten years. Michael's teaching is informed by 22 years of successful clinical practice. He has appeared on the CBS Early Show, WB11 News and NBC News, and presents seminars nationally on nutrition, herbal therapy, business success, medical ethics and Chinese medicine. His wellness radio show on Contact Talk Radio has attracted over 55,000 subscribers. Michael is also a pianist and composer. His passion is to give, love and serve through teaching, hands-on therapies, and writing. A native of New York City, Michael enjoys life in Colorado with his wife and two children.
Monica Kaderali, L.Ac.
Monica Kaderali graduated from Tulane University in 1994 and the Pacific College of Oriental Medicine in 1998. Over the past 15 years she has worked in clinics doing pain management, palliative cancer care, chronic disease management and women's health. Currently she is working in a clinic focusing on infertility and pregnancy. She has a passion for continuing education and instructs several online courses for Grasshopper Education. Monica lives in Santa Barbara, Ca. with her husband and two kids.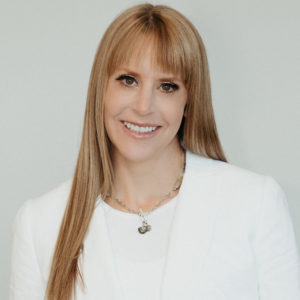 Dr. Tara Kulikov, DACM, L.Ac.
Over 20 years of experience in the health and wellness industry National and California State Board Certified Acupuncturists and Traditional Chinese Medical Doctor Doctorate of Acupuncture and Chinese Medicine Master of Arts Kinesiology: Exercise Science with a focus in nutrition and metabolism Certified in Acupuncture Facial Rejuvenation Advanced training in Microneedling for aesthetics and skin disorders Nutrition and wellness author and educator for other health care professionals Lifestyle and wellness consultant to professional and recreational athletes as well as general health Extensive experience working in fitness including working with USA Track and Field, USA Olympic Lifting, USA Triathlon, taught college level courses in Tai Chi and Pilates Experience with working in-house in medical spas, eating disorder clinics, weight-loss clinics, hospitals, and USA Olympic Training Centers Advanced nutrition training in autoimmune conditions, immune compromised conditions, food allergies, gastro-intestinal disorders, mental dysfunction disorders, and sports nutrition Professor at Pacific College of Health Sciences-Doctorate level courses Grasshopper asks Tara: What is your favorite Chinese herb? My favorite herb is ginger. It is great for sports injuries - it is warming, circulating, easy to use, and tastes great.