Treating Little Kids
If you have purchased this course you need to
login
to view the course.
Your username is your E-mail address. your password was E-mailed to you in an Email with the subject:
Your Grasshopper Education account has been created
Or you can click on
or you can click on "
Lost your password
?" and have a new password generated and E-mailed to you.
This course teaches diagnosing little kids, the Japanese art of shoni-shin, and other practical remedies for common little kid issues. Taught by the amiable and experienced Holly Guzman, this is the type of material you will use again and again in daily practice. Currently this course is approved by the California Acupuncture Board and NCCAOM but is NOT approved for CEUs in Florida.
---
Instructor Bio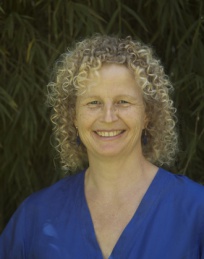 Holly Guzman, OMD L.Ac.
Holly Guzman has consistently practiced and taught Chinese Medicine since 1983. Since those early days she has been faculty at Five Branches University in Santa Cruz, and a regular presenter at conferences around the country. She is the mother of three, and the grandmother of many. The gentle art of Shoni Shin (children's acupuncture) was taught to her in Kyoto in 1987, and she continues to use and teach this, mixing it with experience, herbalism, and whatever is practical for kid's health.