Facial Diagnosis: Decoding the Body Blueprint
If you have purchased this course you need to
login
to view the course.
Your username is your E-mail address. your password was E-mailed to you in an Email with the subject:
Your Grasshopper Education account has been created
Or you can click on
or you can click on "
Lost your password
?" and have a new password generated and E-mailed to you.
This course is designed to give participants an introduction to Classical Chinese Face Reading as it applies to diagnosis. It will include an evaluation of Jing and Qi and an analysis of the Facial Maps. In addition, participants will learn to interpret some makers for specific diseases and some recommended treatments will given in case studies.
THIS COURSE IS CURRENTLY APPROVED FOR CALIFORNIA AND NCCAOM ONLY AND IS NOT CURRENTLY ELIGIBLE FOR CEU'S IN FLORIDA.
---
Instructor Bio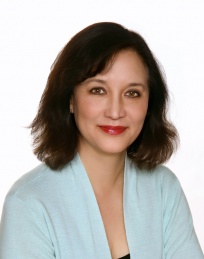 Lillian Pearl Bridges
Lillian Pearl Bridges is the world's leading authority on Face Reading and Facial Diagnosis. She is credited for reawakening Chinese Medicine to this body of ancient knowledge and introducing it to Western Medicine and Business. She has taught to Complimentary and Allopathic Doctors, Acupuncturists and other Natural Health Practitioners, CEO's and Executive Management Teams around the world. Lillian is the founder of The Lotus Institute, Inc. and The Lotus Institute Press based in Seattle and trains students in her comprehensive Master Face Reading Certification Program. She has over 25 years experience as a featured speaker at international conferences and symposiums. She is a lineage holder from a long line of Master Chinese practitioners in her Chien Family and received her degree in Psychology from UCLA. She is the author of Face Reading in Chinese Medicine, 2nd Edition.