Chinese Medicine & the Splitting of the Doctor-Patient Archetypes
If you have purchased this course you need to
login
to view the course.
Your username is your E-mail address. your password was E-mailed to you in an Email with the subject:
Your Grasshopper Education account has been created
Or you can click on
or you can click on "
Lost your password
?" and have a new password generated and E-mailed to you.
This intriguing course, written by a psychologist and acupuncturist Brian Falk, explores how perceived notions by both the patient and the doctor can create impediments to healing. It also offers a series of thought provoking approaches for how to create balance in the Practitioner-Patient relationship to best support patient empowerment.
This course does not currently count for Florida. It is currently approved by the California Acupuncture Board and  NCCAOM.
---
Instructor Bio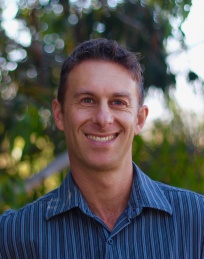 Brian Falk Ph.D., L.Ac.
Brian holds a Master's Degree in Chinese Medicine from Five Branches University in Santa Cruz. He also earned a PhD in Somatic Depth Psychology from Pacifica Graduate University. Brian has integrated his formal education with extensive travel abroad. He worked in the hospitals in Hang Zhou, China, where he was exposed to pediatric massage, herbal treatment for stroke patients, and advanced acupuncture techniques. He ran a Chinese medical clinic on the Caribbean Princess cruise lines, treating people from around the world. Extended time in Brazil, New Zealand, Japan, and Europe has given Brian a rich cultural education that has allowed him to connect with various types of people and life situations. In addition to running his medical clinic in Carpinteria, he is a teacher and writer, with an intention to spread Wisdom traditions for the benefit of humanity and Nature. Grasshopper asks Brian: What is your favorite acupuncture point and why? My favorite acupuncture point (over the last few years!) is Small Intestine 11 (Tian zong). Heavenly Gathering or Heavenly Ancestor. This point carries an enormous amount of Qi, opens up the whole shoulder, arm, and neck, and unblocks held emotions, especially those related to one's family and close relationships.